0% CORPORATION TAX
Deferred tax obligation. No time limit. Payable upon distribution of profits only.
FULLY REMOTE
Company registration through e-Residency card or notary
SIMPLE ACCOUNTING
Through Eesti Consulting, we provide you with cost-effective accounting, as well as supporting the day-to-day activities of your business.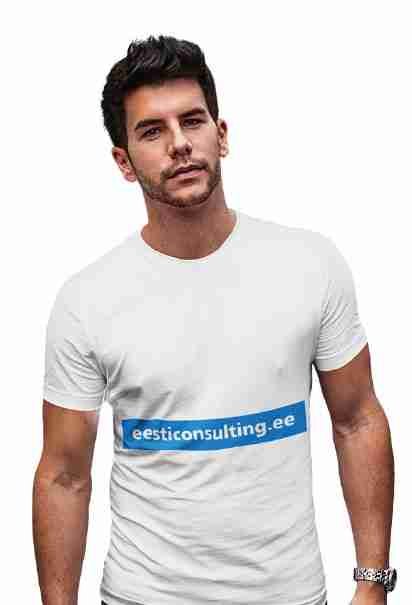 Why Company Registration Here?
🚀 Quick Launch – Set up a business in 3 days in 1 day – Fill in the form here or chat online to know more about company registration in Estonia
💰 Get a Bank Account – Receive corporate documents from Eesti and Apply for the bank account – it costs 100€  0€ 
⚖️ Get a free advice – Ask for a taxation or law issues when you form a company – 0€
📄 Free Tax Residency Certificate – Get It for free insted of paying 100€ 
🧠 Get up to 1000€​ for start-up – Eesti will show you how to Get a grant from the EU for trademark registration (reduce state fee by 625€ – read more on e-Residency Blog)
OÜ COMPANY FORMATION RECRUITMENTS
Share capital – Standard is 2500€/m but you have not obligation to pay upon starting.
Contact person – Statutory duty if half of the board of directors reside out of Estonia.​
Shareholders – Shareholder is not personaly liable for debts of company and not engaged in management
Shares – The minimum value of a share is 1 EUR.
Directors – At least 1 person, who will be a natural person.​
Non monetary contribution​ – Non-monetary contribution is allowed​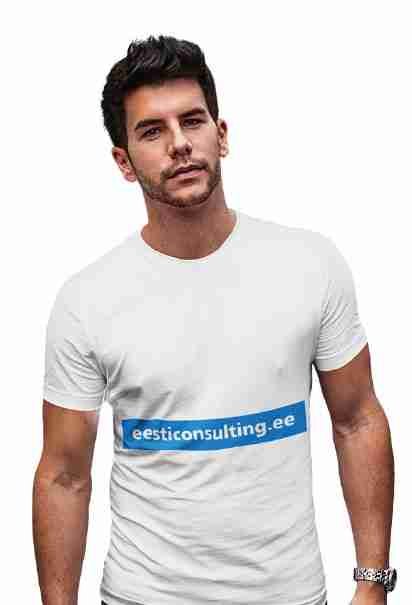 3 Options for Company Registration in Estonia
1. E-Residency Card
Register your digital company in Estonia with an e-Residency card. Apply for an e-Residency card here
2. Power of Attorney
By providing us with Power of Attorney, we will act on your behalf, to register your Estonian Company.
3. Personal visit
Simply reach out to Eesti Consulting and book an appointment with us to register your company at the local notary in Tallinn.
I'm e-Resident
+ State fee for company registration 265€
Free company name check
Legal address in heart of Tallinn
Contact person service
State fee not included (€265 from 1st January 21)
Free certificate of tax residency

Corporate documents – scanned copies
+++ recommened for start-ups
🚀 The free Application for a SME FUND 2023 grant for trademark registration in EU (get up to 1000EUR of refundation, read more here)
Company by Power of Attorney (PoA)
+ state fee + certified translation PoA + notarial fees
Free company name check
Legal address in heart of Tallinn
Contact person
State fee not included (€265)
Attorney fees included
Free certificate of tax residency
Corporate documents – scanned copies
OR
▶️ Buy ready made company with VAT number, EORI and bank account here.
OUR SERVICES
Company Registration
Company registration, through e-Residency card, Power or Attorney, or an in-person appointment at the local notary in Tallinn.
ACCOUNTING SERVICES
Cost-effective accounting and reporting
LICENSING
Assistance in obtaining licenses for your company.
LEGAL ADDRESS
Legal address in the heart of Tallinn
BANKING
We advise you how to open the bank account.
Step-by-Step
🆔 APPLY FOR E-RESIDENCY CARD
Learn more about E-Residency cards by clicking the following link Easily obtained from the comfort of your home, once you receive your e-ID from your local embassy, you'll be free to register your digital company. Simply reach out to us here at Eesti Consulting, for further assistance.
🌍 CUSTOMISE YOUR COMPANY
Before registering your company, you'll need to decide upon your legal address, your personal contact information, your company name and your capital. *Before choosing a company name, with strongly recommend checking the trademark database to prevent any copyright infringement.
Whether registering through an e-Residency card, Power of Attorney, or simply an in-person visit to the local notary in Tallinn, you can rely on us here at Eesti Consulting to offer you assistance every step of the way, free from the fear of hidden costs.
With our help, you'll have your new bank account and business licence up and running in no time at all.
New? Get a Free Tax Guide about Taxation!
We can assist you in creating an account with the following banks

Company Registration STEP by STEP
Company registration in Estonia
🏷️ Choose a Company Name:
Select a unique name for your consulting company and confirm its availability through the Estonian Business Register
🙋‍♂️ Appoint a Contact Person:
If you're not an Estonian resident, designate a contact person who can represent your company and liaise with local authorities.
Imagine Markus, an IT programmer, decides to set up a private limited company in Estonia. According to the rules, he is required to contribute a minimum share capital of €0.01 per shareholder. Since Markus is the sole shareholder, he needs to invest at least €0.01 as the share capital.
However, understanding the value of a strong financial foundation for his business, Markus chooses to invest a higher amount as his share capital. This decision not only shows his commitment but also enhances his company's capital base, which could prove beneficial for future growth.
During the company registration process, Markus confirms the payment of his chosen share capital amount. Once the funds are successfully transferred to his company's bank account within the EEA and registered in the Estonian Business Register, Markus can allocate these funds for various business needs, such as equipment, software, and operational expenses.
In the long run, by adhering to the requirement of declaring his share capital to the Estonian Tax and Customs Board, Markus positions himself to potentially access tax advantages if he decides to close his company down the road.
Importantly, Markus learns that he won't be able to distribute dividends directly from his share capital contribution. Dividends can only be shared among shareholders from the company's generated profits after the share capital has been paid and registered. This insight encourages Markus to plan his business finances prudently to ensure future profitability and returns for himself as the shareholder.
📄 Submit Required Documents
Gather and submit vital documents such as shareholder and director identification, articles of association, and the completed registration application.
Cover the state fees associated with the registration process. These fees contribute to document processing and entry into the Business Register. Registering a private limited company (OÜ) online incurs a state fee of €265
Await the approval of your registration application. The processing duration varies and is influenced by the workload of authorities.
📈 Obtain VAT Registration (if applicable)
If your consulting company is projected to exceed a certain turnover threshold, consider registering for Value Added Tax (VAT). You'll need to sign up for VAT when your total taxable sales go beyond 40,000 euros from the start of the year.
Open a business bank account in Estonia to manage financial transactions related to your consulting services.