Open bank account in Estonia online
Welcome to our Financial Intelligence Unit (FIU000310) – Your go-to 'Company & Service Provider' for opening a bank account in Estonia online! 🇪🇪
Our friendly team boasts an outstanding track record and unmatched experience, dedicated to simplifying the process for you. Reach out today, and let us assist you in every way possible. Your Estonian bank account journey begins here!

Worth it for seamless global finances: Borderless Banking, low fees, real exchange rates, multi-currency support in 80+ countries, and convenient local bank details. 🌐💸💳🌍🏦
🌐 Borderless Banking
💸 Low Fees, Real Rates
💳 Multi-Currency (USD, GBP, EUR)
🌍 80+ Countries
🏦 Local Bank Details
Unlock your Business Potential with Payoneer account
🏦 10+ Currency Accounts in 1 Day
💼 Global Swift WIRE (USD/Euro/GBP)
💰 Payments from 200+ Countries
🌐 Receive from 2000+ Marketplaces
💳 Pay Worldwide: 200+ Countries
💳 Multi-currency MasterCard
💲 Competitive FX Fees
More than 200,000 clients are using banking services. Bank has the strongest investment and entrepreneurship experience.
Open bank account at LHV
Monthly maintenance fee – 0 €
Free of charge up to 50 SEPA payments
Debit card from 2€
Accepting card payments and payments in online stores
Payments via bank link
The largest bank in Estonia with a rich portfolio – 900,000 private and 132,000 business customers.
Multicurrency bank account in EUR
Credit and debit cards
Safety with e-ID authentication ( you can use your e-Residency card for authentication purpose)
Free of charge international SEPA payments
DISCLAIMER
Whilst we cannot guarantee a positive outcome, as the final decision whether or not to open your account belongs to the manager of the bank in question, we only ever charge you for our services if your application was successful.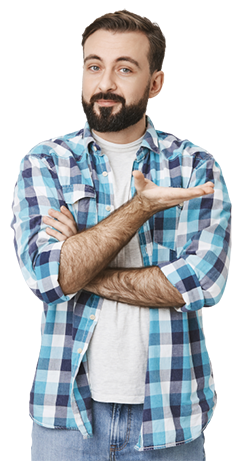 SWEDBANK ACCOUNT
* Success fee after positive decision
* Our fee independent of success – 30€
LHV ACCOUNT
* Success fee after positive decision
* Our fee independent of success – 30€
PSP ACCOUNT OPENING
ALTERNATIVE OF BANK ACCOUNT
*The financial company operates under the e-money license in Baltic countries
STWIZERLAND ACCOUNT OPENING
Full – secure bank account out of EU for EU companies
* Success fee after positive decision
* Our fee independent of success – 100€
Questions
Bank account
What documents do I need to open a remote bank account in Estonia?
The required documents may vary by bank, but generally, you will need a valid passport, proof of address, and information about the source of your funds. Additionally, banks in Estonia often conduct due diligence to establish a business connection to the Estonian market. They may inquire about your clients, counterparts, purchasers, and the nature of your business. Eesti Consulting can assist you in providing the necessary documentation and information to meet these requirements and facilitate the account opening process.
Is it necessary to visit Estonia in person to open a bank account?
In most cases, physical presence is not required to open a bank account remotely. However, some banks may have specific requirements. Eesti Consulting can help you navigate these requirements.
SWEDBANK 🏦 requires at least 2 visits to their Ravala Branch.
LHV 🏛️, on the other hand, doesn't require a visit upon filling out the application, but a visit is necessary when signing the agreement.
Swiss bank 🇨🇭, in contrast, allows for a fully remote account opening process. Eesti Consulting can guide you through the bank selection process based on your preferences and needs.
Is my money in an Estonian bank account protected by deposit insurance?
Yes, deposits in Estonian banks are typically protected by the Estonian Deposit Insurance Scheme, which covers eligible deposits up to a certain limit. Eesti Consulting can provide guidance on deposit insurance coverage.
Connect to Estonian Market to Get a Bank Account in Estonia
Exploring banking in Estonia is like finding the perfect puzzle piece 🧩 for your business needs.
Remember, there's no one-size-fits-all solution, but we're here to guide you. 🌐🏦 While you have an array of options, opening an account with an Estonian bank for your Estonian-based company often hinges on establishing a 'connection to Estonia.' This means weaving your business's story into the vibrant fabric of Estonia, whether through local employees, partnerships, or serving the Estonian market. 🤝🌍🏭 But keep in mind, e-Residency has a broad horizon; it's not limited to those who meet this criterion. It's an open gateway to a world of possibilities for individuals and businesses alike. 🚀💼
Business Conection Examples
🤝 Partnerships with Estonian companies (such as service providers or local clients)
💳 Payment of taxes in Estonia (including salary, VAT number, and payment of dividends)
🏢 Renting a physical office space or co-working office in Estonia (like office facilities in Tallinn)
🌐 An active company website (Use ee. domain)
🏡 Residence permit in Estonia for beneficiaries and members of the company's Management Board (for instance, residence permits for key executives)
💰 Company turnover within Estonia (e.g., exceeding €100,000 in annual turnover)
🚚 Cargo logistics through Estonia (e.g., using Estonian ports for international shipping)
🤝 Collaboration with Estonian partner companies (such as joint ventures with local businesses)
🤝 Membership at Business Association